Young animal lovers with big hearts raise money for RSPCA pt 2
Oscar Payne, a six-year-old from Bungay in Suffolk, wrote a book after he burst into tears one evening while watching TV with his family and saw an advert for the RSPCA which was asking for help to support animals in need.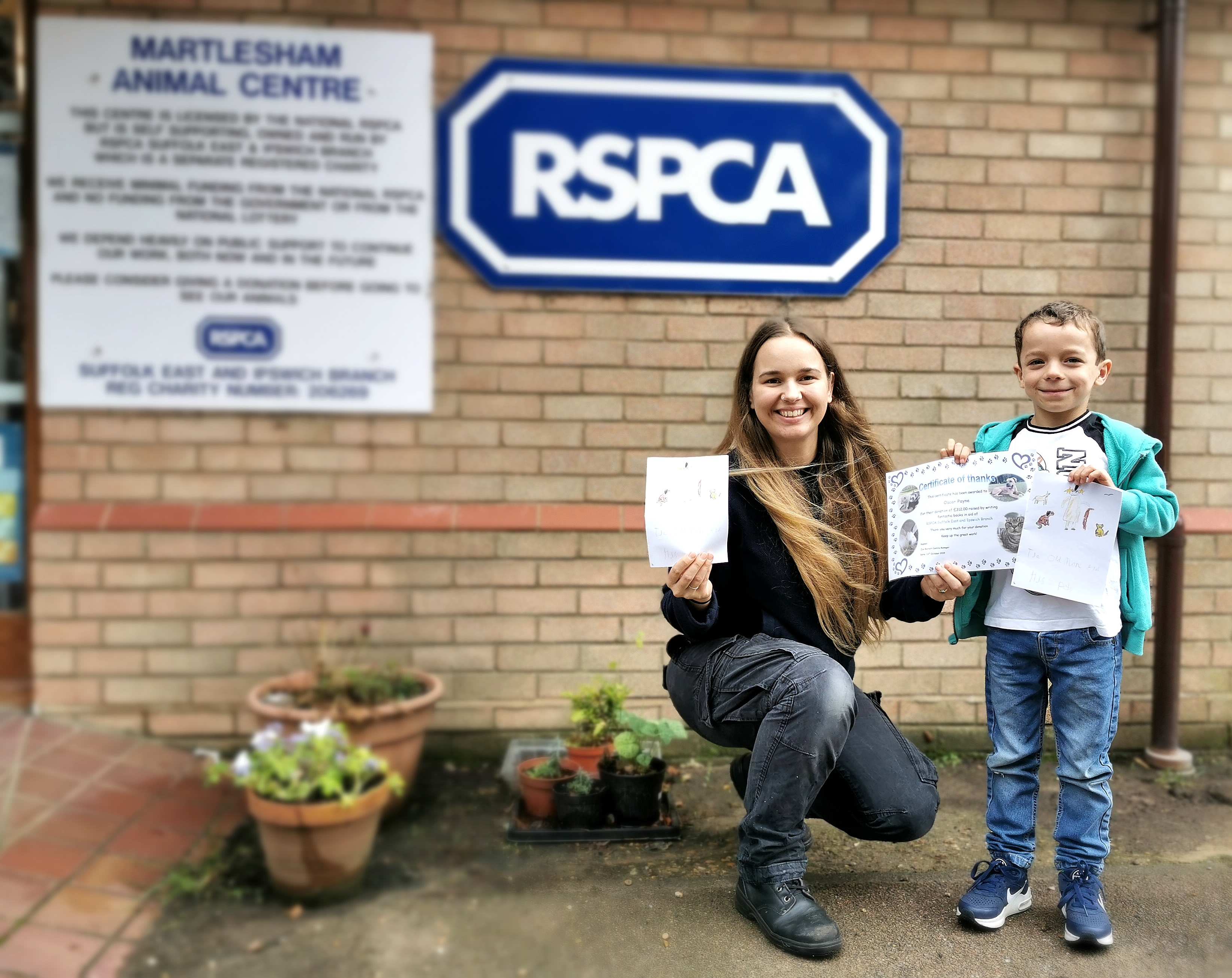 Oscar was so moved that he decided to pen a book called `The old man and his pets' and raised an amazing £312 by selling copies of it.
Mum Hayley said: 'Oscar was so upset after watching the advert as he didn't realise that people could be so cruel to animals and he immediately wanted to do something to help them. It was then he decided to write the book and give some of his birthday money as well. We are so incredibly proud of him.
After penning the book, Oscar took a tour of the RSPCA Martlesham Animal Centre in Suffolk.