The school environment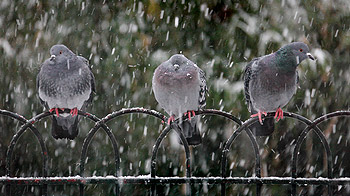 Some of these ideas might be suitable for your school councils to consider.

School grounds
We recommend that you develop your school grounds to make them more animal-friendly. This includes removing litter and other hazards and managing areas to encourage and protect wildlife. For more information see the School grounds lesson plans on our website.
Wildlife and conservation areas in school grounds will attract a wide range of wildlife. Pupils can learn about the animals and their habitats and explore environmental issues such as biodiversity and interdependence.
Litter
Every day, RSPCA inspectors rescue pets and wild animals trapped or hurt by litter. Even rubbish that has been put in a rubbish bin may end up on an open landfill site and could be a danger to animals.
Find out what happens to the waste from your school. Encourage recycling and make sure the waste is safe for animals:
plastic can holders can choke ¿ cut them up
plastic bags can suffocate ¿ tie a knot in them and dispose of them properly
broken bottles can cut ¿ recycle safely
tin cans can trap ¿ take the lids off, put them inside and pinch the opening shut
balloons can kill if eaten ¿ avoid balloon releases and cut up used balloons.
Food
The RSPCA is opposed to all forms of farming that cause distress or suffering or deprive an animal of the opportunity to express natural behaviour.
We work to encourage changes in attitudes to farm animals and the development and implementation of systems that satisfy the specific physical and behavioural needs of individual species.
Freedom Food, set up by the RSPCA, is a farm assurance scheme that concentrates primarily on animal welfare. The RSPCA sets the standards for each of the species covered and these are based on scientific research, veterinary advice, and practical farming experience. Freedom Food-labelled products are produced on farms inspected to RSPCA welfare standards. For more information visit the RSPCA Assured website.
Encourage school catering providers to introduce menus that are more animal-friendly (e.g. using Freedom Food-labelled farm products).
Cleaning products
Encourage cleaning and catering staff to use cleaning products that have not been tested on animals.
The RSPCA is opposed to the use of animals in the testing of inessential items, such as cosmetics and toiletries, non-medical products such as garden chemicals, DIY products, pesticides, household products, and food additives.
We support the development of techniques that will result in the principles of `the 3 Rs¿:
replacement - methods that avoid or replace the use of animals
reduction - minimising the numbers of animals used
refinement - improving experimental procedures, and other factors affecting animals such as their housing and care, to reduce suffering and improve welfare throughout the animals' lives.
See more ideas to make your school animal-friendly or download the full version of our Animal-friendly schools' guidance (PDF 369KB). A Welsh version (PDF 246KB) is also available.