Farm animals - What labelling and advertising tells us
The RSPCA set up the RSPCA Assured scheme (formerly known as Freedom Food) in 1994 to improve farm animal welfare. The RSPCA Assured scheme is concerned solely with animal welfare, while organic
schemes focus primarily on environmental sustainability. Find out how food labelling can help us make more informed decisions on animal produce.
In this lesson, pupils consider how they can help consumers make informed choices about farm animal products. They look at examples of adverts, labelling and packaging for information as to how the animal has been kept. Posters are produced to highlight the conditions in which the farm animals could have been kept and how consumers can make ethical choices. The lesson A little eggs-tra space could provide some useful background information.
Download your free resources using the links below.

KEY STAGE: 2
SUBJECT: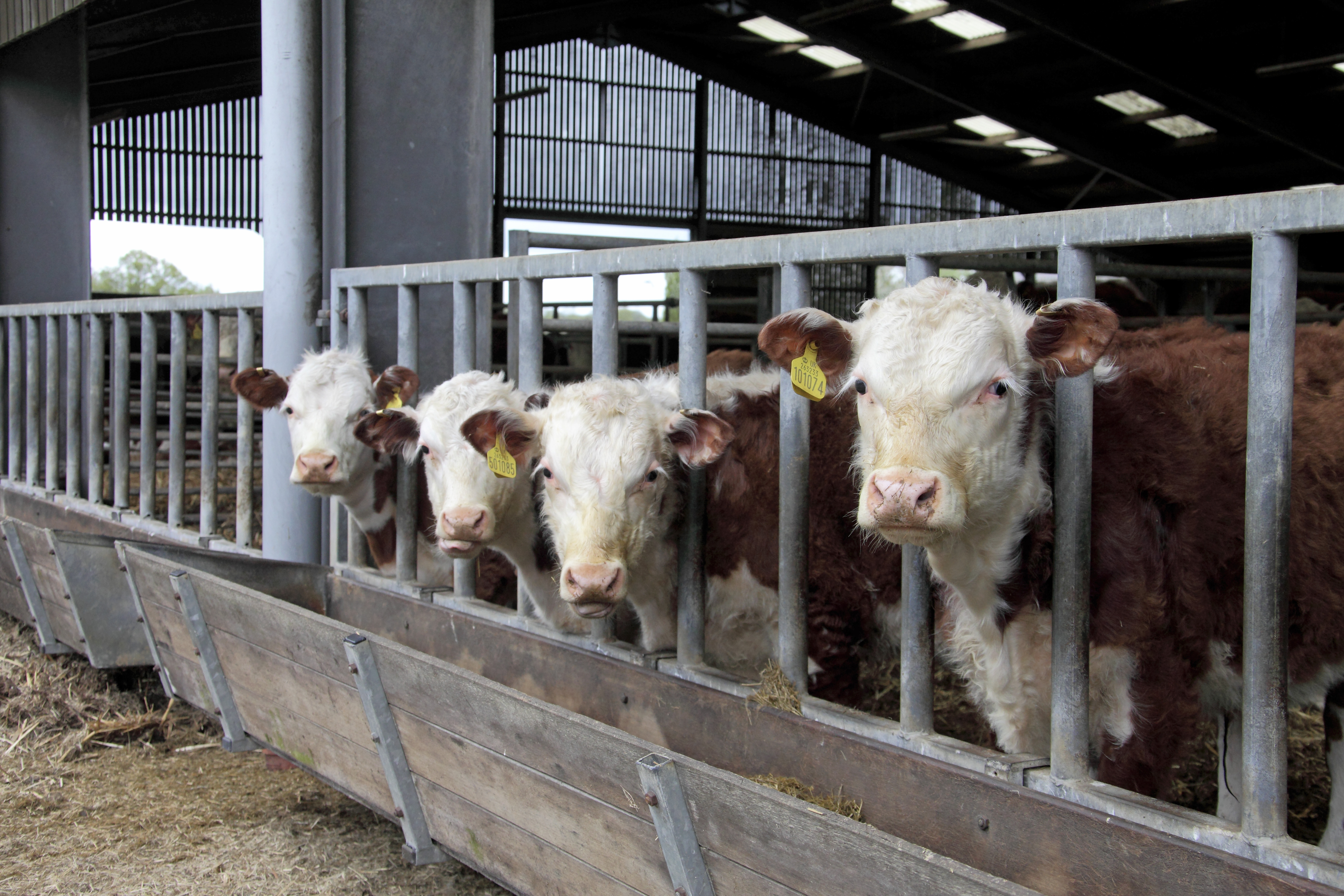 Science
PSHE
Farm animals
Included in this lesson plan:
Starter activities
Main activities
Plenary activities
Extension activities
Curriculum objectives
Learning outcomes
Vocabulary
Factsheets
Worksheets
Images
Downloads
Full lesson plan: What labelling and advertising tells us (Word 16.7MB)
Other useful downloads:
Factsheet- Cattle (PDF 147KB)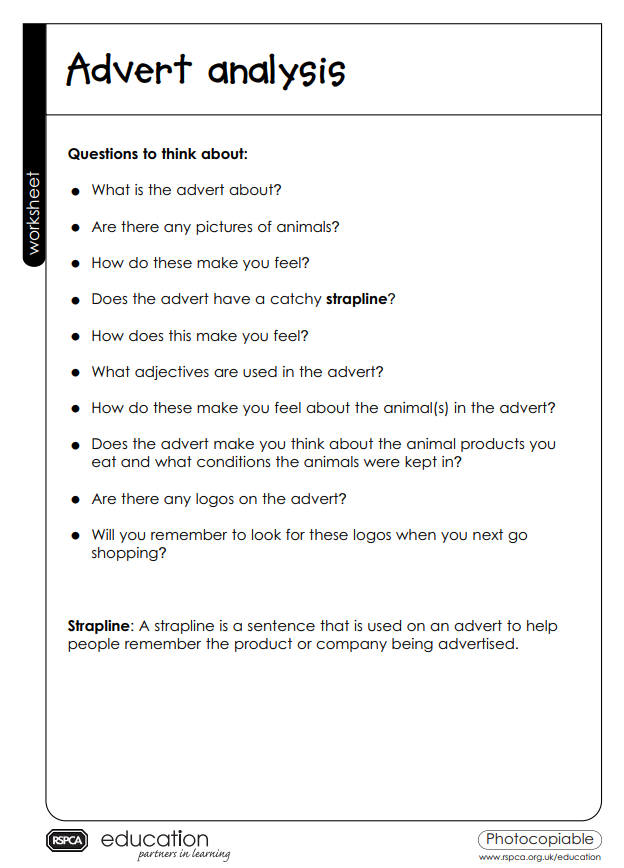 Factsheet- Laying hens (PDF 141 KB)
Factsheet- Meat chickens (PDF 148 KB)
Image- RSPCA Assured advert (PDF 1.3MB)
Activity- Advert analysis (PDF 164KB)
Activity- Poster scorecard (PDF 165KB)