A nation of animal lovers
In 2007 the law relating to the welfare of pets in England and Wales changed. Under the Animal Welfare Act, anyone who is responsible for a pet now has a legal responsibility to meet the five basic welfare needs (the five freedoms). Do your class know what they are?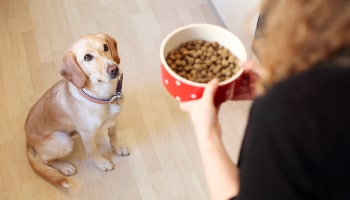 This lesson introduces the concept of cruelty to animals, with a focus on pets, and whether it is deliberate or based on neglect. This lesson aims to teach pupils about the role of voluntary organisations/charities and the large number of animal welfare issues they deal with. Students should learn that we all have a responsibility towards animals and they all have different needs, they should recognise that there are laws in place to protect them.
Lesson plan and resources
Key Stage 2. Subject: PSHE, Pets.
A nation of animal lovers lesson plan
Included in this lesson plan:
Starter activities
Main activities
Plenary activities
Factsheet
Teachers' notes
Supporting presentation
Supporting materials