Community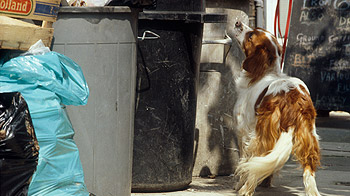 Discuss
What are the important animal welfare issues in our local area, e.g. stray dogs or litter?
Are there any articles in our local newspapers about animal welfare issues?
What do people who live in the local community and local councillors consider the issues are?
Is there a local RSPCA branch/animal centre? Have they got a website or do they produce a newsletter that explains what the problems are? (see In your area)
Find out
What can we do to make a difference?
Can we help someone who is already trying to solve the problem?
Do we need to make people aware of the issues, e.g. by organising a poster/leaflet campaign, writing to our local MP or developing a website?
Can we organise an event, e.g. a litter collection?
Take action
Make our ideas happen
How will we organise this?
Do we need to seek permission for some of our ideas, e.g. where we pin up posters?
How will we ensure that everyone taking part is safe?
How will we know whether our ideas have been successful?
Review
How successful were we at making a difference to the problems?
What worked well?
What would we do differently?
Is there anything else we need to do?
Do we need to repeat what we have done again, e.g. every six months?