Food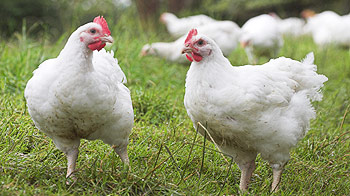 Discuss
How does animal welfare relate to the food in our school?
Consider:
school meals
packed lunches
vending machines
Food Technology lessons
school milk (Welsh primary schools only).
What animals are affected by the food we have in schools?:
farm animals that supply the meat, eggs and milk
wildlife harmed by litter (in the school grounds and at refuse sites).
Conduct a survey
What sort of food is available in school?
Is the food from a higher welfare source? How do we know this?
Are there vegetarian options available?
Are the eggs used by the school meals service from free-range hens?
Is the food used in Food Technology bought with animal welfare in mind?
Are pupils taught about different types of food production in Food Technology?
Is the supplier of school milk accredited by any farm assurance scheme?
What happens to any waste produced? How much is recycled?
Find out
What can we do to make a difference?
What are farm assurance schemes? Do they all offer the same benefits to animal welfare?
What changes are possible? Talk to the school meals provider, the school management team and the Food Technology co-ordinator.
How much do recycling bins cost and where is the most effective place to put these?
Take action
Make our ideas happen
Consider how we will organise this.
Who do we need to consult before implementing our ideas?
Do we need to seek permission for some of our ideas?
How will we know whether our ideas have been successful?
Review
How successful were we at making a difference to the problems?
What worked well?
What would we do differently?
Is there anything else we need to do?
Do we need to repeat what we have done again, e.g. every six months?