RSPCA Education - Lessons and Activity Library - Education
Back
Bake dog treats
We enjoy treating our dogs, so let's make sure treats are both tasty and healthy. Use our quick and simple recipe to reward dogs.
Last edited: 19/10/2023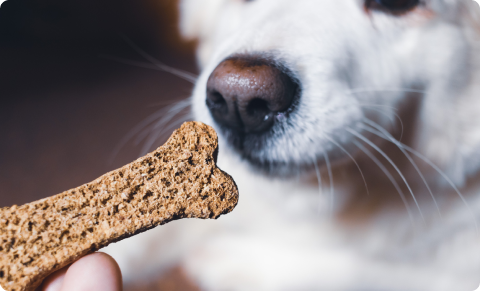 Before you get started
What you will need
Utensils
Oven
Large bowl
Mixing spoon
Rolling pin
Cookie cutter
Baking tray
Ingredients
1 cup (240g) of whole-wheat flour
1/2 cup (120g) of smooth peanut butter (check it does not contain xylitol as an ingredient)
1/4 cup (60g) of mashed banana
1/4 cup (60g) of vegetable stock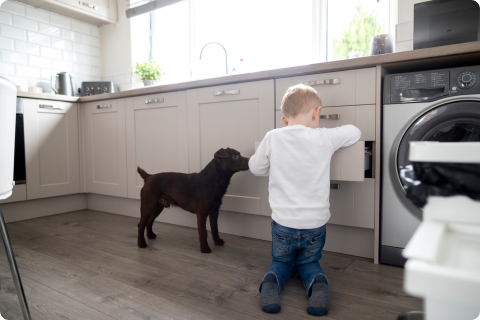 Instructions
Baking dog treats
Pre-heat oven and mix
Pre-heat the oven to 180oC.

Mix all ingredients in a bowl until it forms a dough (remember to check that your peanut butter does not contain xylitol as it is harmful to dogs).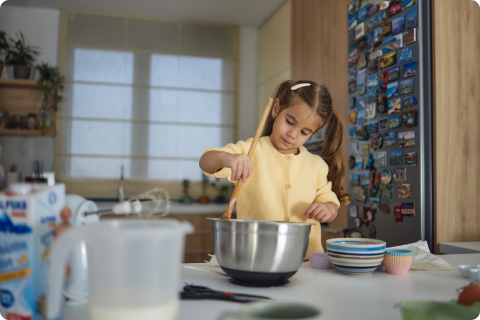 Roll and cut
Dust your work surface with flour and roll out the dough until it is 0.6cm (1/4 inch) thick.

Cut out biscuits using a cookie cutter (or cut into strips) and place on an ungreased baking tray.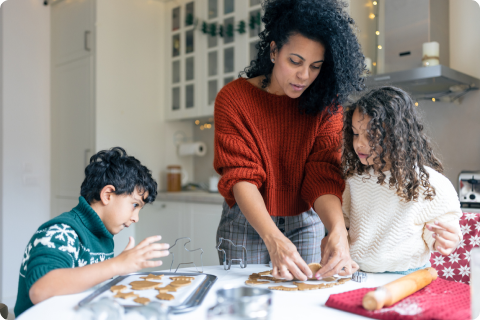 Bake and let cool
Bake your biscuits for 18 minutes or until golden brown.
Leave the biscuits to cool down.

Only give them one treat per day to help them stay a healthy weight.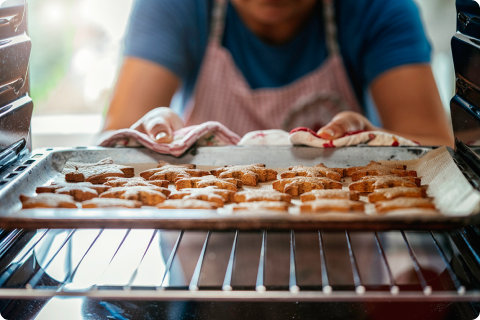 Receive your certificate
Take a photograph of your treats.

Upload the photograph below to receive your certificate.
Share your work to inspire others and celebrate what you have achieved.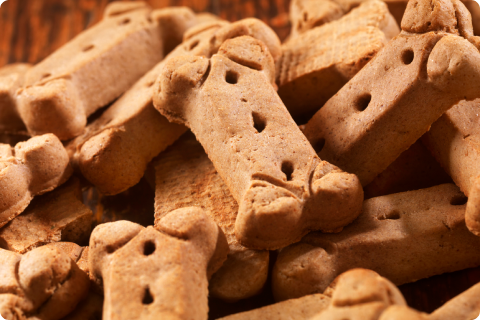 Get a practical animal welfare certificate!
If you've just completed this activity, upload a photo and get your very own animal nutrition certificate!
Upload image
© RSPCA 2023. All rights reserved. Registered charity no.219099.